Whether you're forced to stay indoors or firing up the grill is just too much of a hassle for a couple of burgers, countertop options claim to deliver the same char. We tested the latest indoor grills to see which ones would do our patties proud.
The Best Indoor Grills for a Smokeless Sear
Courtesy Image
1. George Foreman Open Grate Smokeless Grill
Only the Breville has more capacity than the Foreman's 172-square-inch surface, which left defined grill marks on chicken, burgers, and veggies. The heating element is molded into the grill grate for consistent edge-to-edge temperature control.
[$80; georgeforemancooking.com]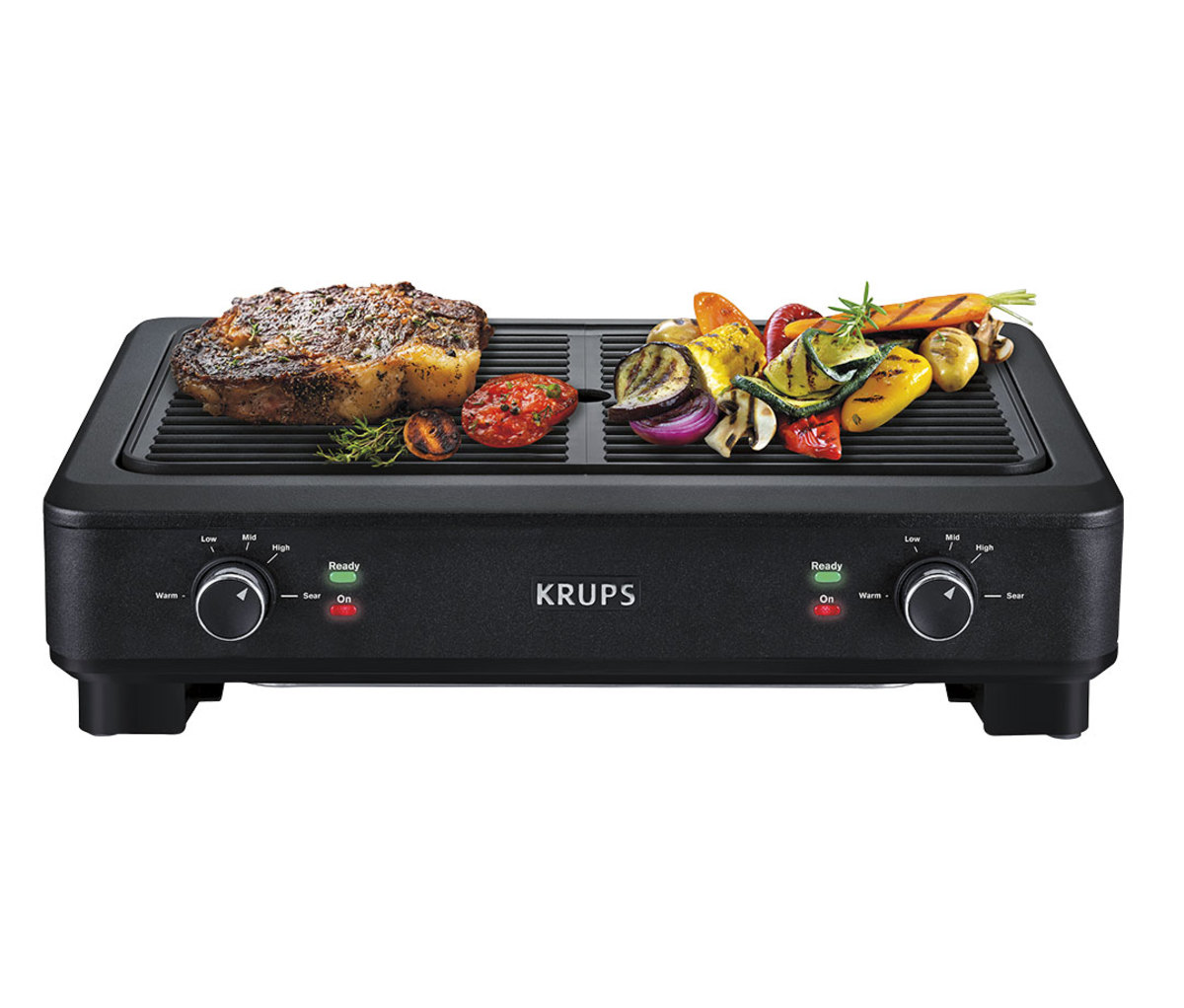 2. Krups Smokeless Indoor Grill
While we like the two cooking zones and smoke control, the…